Faux-Turtle Shell Frogs
We were asked about Turtle Shell, if we can make frog and button of this material. And some customer told us that it's not right to buy Turtle shells, because we need to help avoid the killing of Turtles. We have been developing substitute materials, following is a photo of them. If you like, please reply to us: "How many of them are real Turtle Shells?"
From the photo, you can guess, Faux Turtle Shell is not cheap, it's actually about the same price as real Turtle Shell if they actually looks very similar, have similar quality.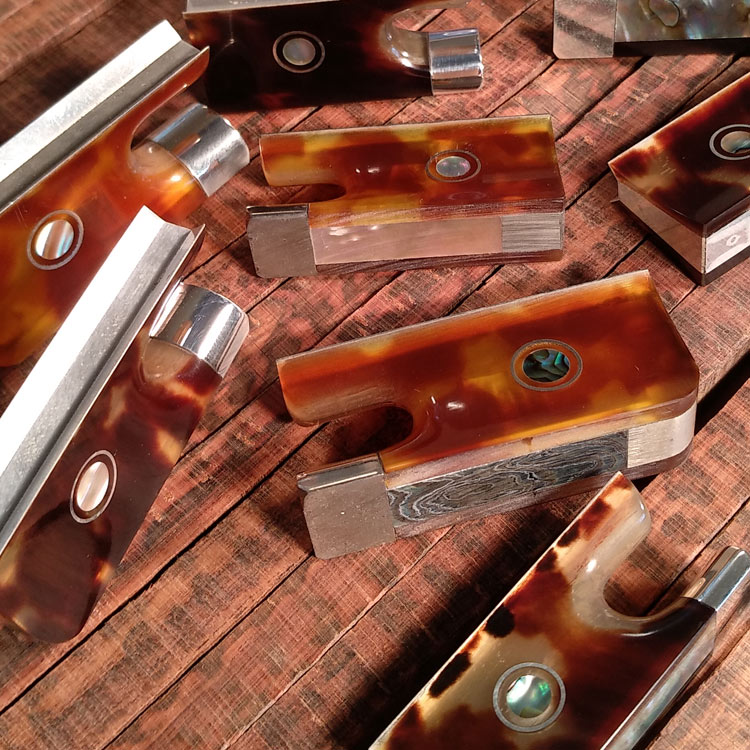 Jimmy
---